Posted on
By Allison Leone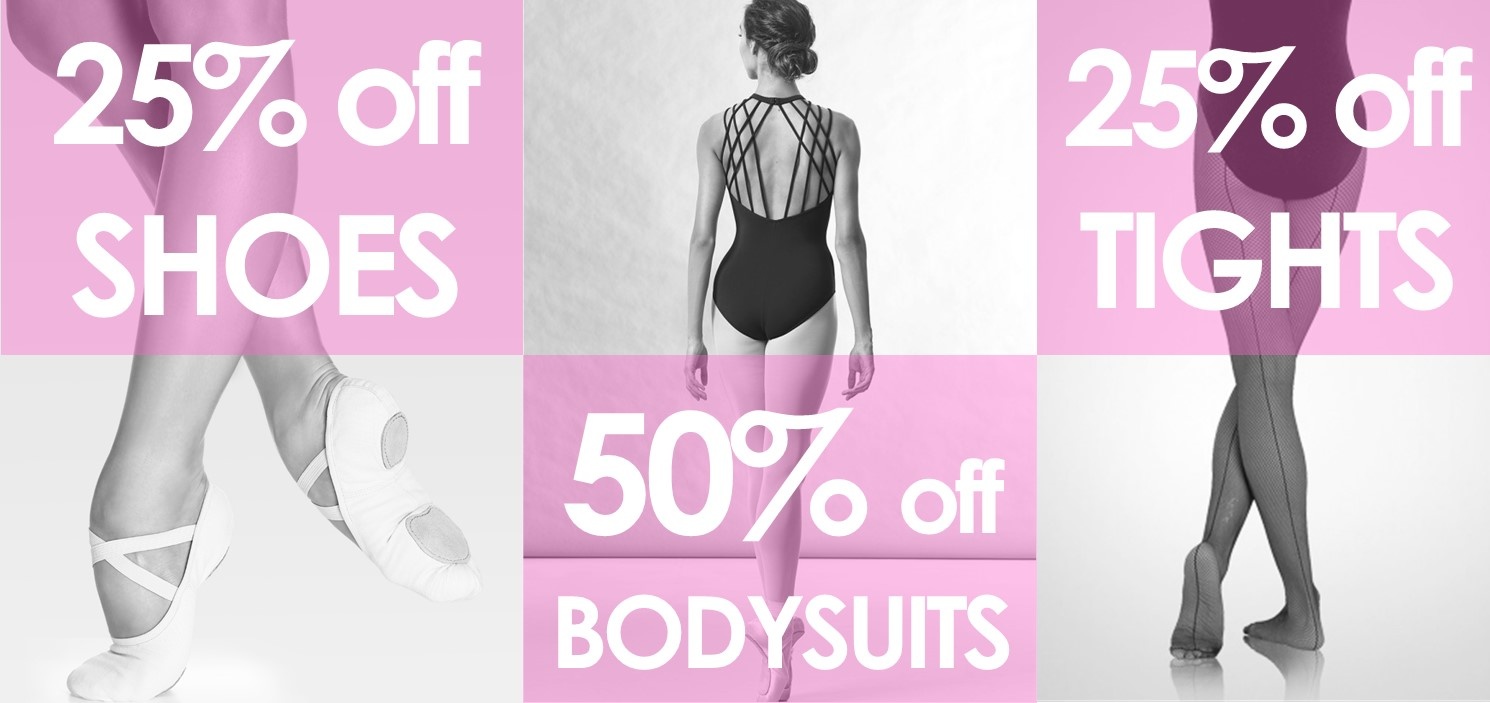 Everything you need to know about our annual Family and Friends Event. This event is a storewide sale on almost everything in the store but for 3 days only. 25% off all in-stock merchandise, including shoes and tights, with only Dream Duffel rolling bags excluded. This year we've added a bonus deal, 50% off ALL bodysuits, both basic and seasonal. Happy Shopping!
Family & Friends Event 2020
January 23-25, 2020
25% off storewide*
50% off all bodysuits
At this time of year, we all get back to our routines and maybe tackle a few resolutions along the way! Maybe our goal is to eat better, perhaps to find gratitude in each day, encourage our kids to stay active, or even to watch our spending by shopping more wisely! InStep can certainly help with a few of those New Year goals!

The world of dance can be hectic, and sometimes expensive, but it provides such a healthy outlet for kids to stay active, follow a passion, be part of a team and encourage positive self-image. Our kids start to understand the power of hard work and practice. These lessons are invaluable.

Having said that, dancers do need a lot of "stuff" especially during the upcoming competitive season! As you prepare to get organized, and are faced with a list of new items your dancer needs, InStep would like to help with the "shopping wisely" resolution!

Join us in-store and online, during our Family and Friends Event! Consider this your exclusive invitation to crush that Competitive Requirements List and save money. Prepare to save 25% off everything* in store, and yes, shoes and tights are INCLUDED! 

As a bonus this year we are offering our entire bodysuit collection at 50% off! Basic bodysuits like the Ainsliewear 102 square neck leotard and seasonal bodysuits are all included. No exceptions, it just has to be available in-stock. Shop the newest releases from the Holiday collections from Bloch, Mirella and Ainsliewear or simply pick up an extra class bodysuit to save you on laundry day!

The only catch - this sale is 3 days only - Jan 23-25th, 2020

*This sale includes all in-stock merchandise in the stores except Dream Duffel bags. Dream Duffel accessories are included. If we run out of your size in regularly stocked dance shoes and/or tights, we will honour the 25% discount on any special orders paid for during the sale. Bodysuits are only available at the 50% discount while supplies last. No special orders on any bodysuits. Loyalty points cannot be redeemed during this event and please no exchanges or returns during the sale event. 
Prefer to shop online? Use discount code VIP25 or VIP50 at checkout. Keep in mind, that you can only use one discount code per cart transaction so pick the one that is most appropriate for what's in your cart or separate your bodysuits into a separate transaction. We carry thousands of items in store that are not on our website, so for the ultimate selection please visit one of our retail store locations in Milton or Oakville!