Posted on
By Allison Leone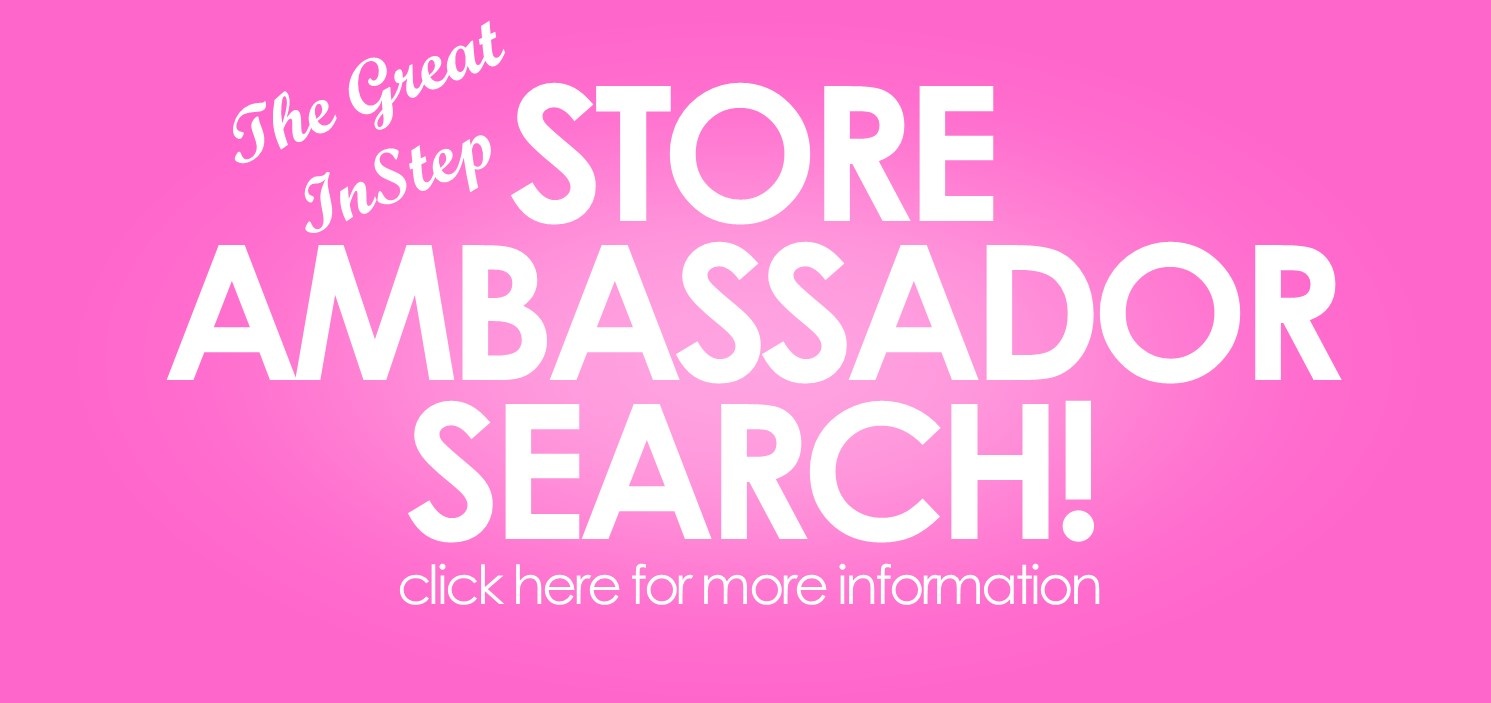 Would you like to be our 1st Store Ambassador? Get FREE dancewear, shoes, tights and accessories just for posting on your social media why you love shopping at InStep stores and all about the amazing free stuff you are wearing! Read more below...
The Great InStep Store Ambassador Search!!
We are looking for our very first Store Ambassador for the 2019/2020 dance season! Tell us why you should be our first store ambassador to represent all things dancewear related on behalf of our store. Store ambassador will get lots of FREE new products to have, use and enjoy, test out new dancewear and give us feedback, in exchange for tagging us on social media and promoting our store as your favourite dancewear shopping choice, and you will even get a limited account* to shop with us for some of the things you need next year!
Ambassador Benefits
Our first store ambassador will get lots of free stuff from our store to wear, test and enjoy, give us feedback and review on social media. We will provide you with samples and new products to try, in your size, to have for free and test out throughout the year. Our store ambassador will also be given a free account* to use at our stores to purchase some of the things they need throughout the year!
What we ask of You
In exchange for lots of free dancewear, shoes, tights and dance accessories, all we ask of you is to post images of yourself wearing the free stuff at the studio, at competitions, at your recital and other opportunities throughout the year. We want you to post what you love about the items, honest and constructive reviews of the products you test, and tags and mentions of InStep Activewear in ALL of those store ambassador posts you do! You would be representing our store for the dance year and helping to spread the word about where to shop for dancewear to your friends, family, co-dancers and followers.
Some requirements:
dancer must be a competitive dancer in at least 2 disciplines (ie, ballet and tap) for the upcoming 2019/2020 dance season
dancer must have access to personal social media accounts including instagram, snapchat and facebook if possible AND must have parent consent to post regularly as our store ambassador
dancer must have flexibility on what they can wear to dance class at least once a week
dancer must have a positive attitude and love to shop at Instep Activewear stores!
dancer must have parent permission to apply 
How to submit your application
We are asking potential candidates to submit a story/essay in their own words, including dance related pictures of themselves and their groups, telling us why you would make a Great InStep Store Ambassador. Tell us why we should choose you to represent our store for the next dance season. Give us some background information about yourself, your dance experience, your aspirations and why you would love to be our Store Ambassador! Submissions can be made by email to [email protected], or in person by dropping off your submission at any of our store locations.
Deadline for submissions is July 31st, 2019
*store credit account will be determined at a later date.
The Arrangement
Store Ambassador position is for August 1 2019 - July 31st, 2020
Store Ambassador contract is for one year but can be changed, altered or cancelled at any point by InStep Activewear Inc. InStep has full control and rights over the products, shoes, tights and dancewear given to the Ambassador for FREE. No personal requests or favourites will be considered. Products given by InStep Activewear cannot be given to other dancers, friends or others. The free products are solely for the Store Ambassador to wear and use. This is a mutually beneficial relationship and at any point if InStep Activewear feels that the Store Ambassador is not positively representing the store brand, the contract can be terminated without notice or cause. There is absolutely no cash value for any of the products given for free and they cannot be exchanged or returned for any reason.