Posted on
By Allison Leone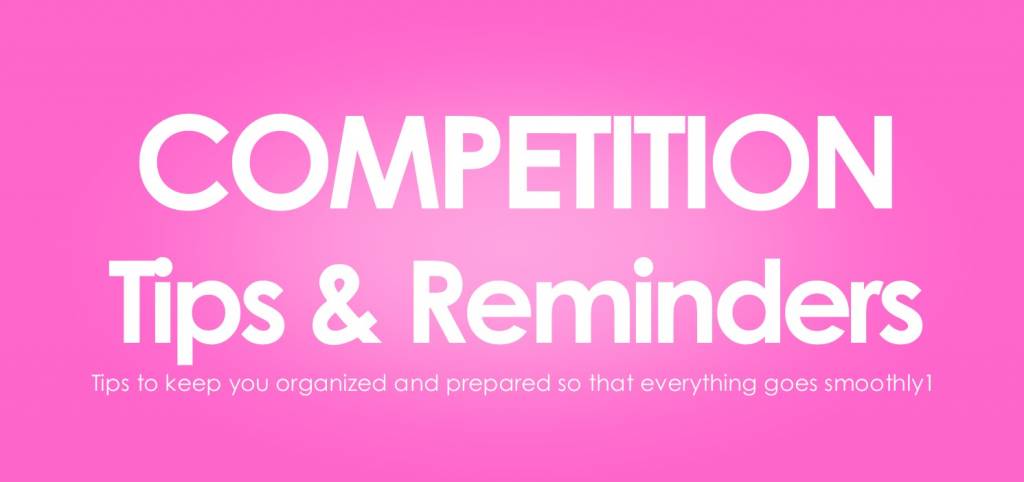 This helpful list of reminders talks about the stuff you can't forget and the other things that help to make your dance competition weekend go smoothly.
You spend months preparing for dance competition season, countless hours at the dance studio, evenings and weekends. You have run your routines hundreds, if not thousands, of times. Costumes have been measured, made, fit, adjusted and rehearsed in. You can now perform the rountine with your eyes closed! But what do you have to remember to bring with you to comp to make sure nothing is forgotten or missed.
Lists for dance competition reminders generally consist of "things" to bring with you and yes, these are important. There are other tips and reminders though, that can make all the difference in the world between a successful dance competition and a disaster!
Here is our Top Ten List of Reminders!
1. Start with a list - itemize the costume and accessories, including shoes, tights, jewelry and props that go with each routine, or better yet, take a picture of the completed look on the dancer and stick it to the outside of the garment bag. Use the list or picture when packing and check things off as they are thrown into the dance bag.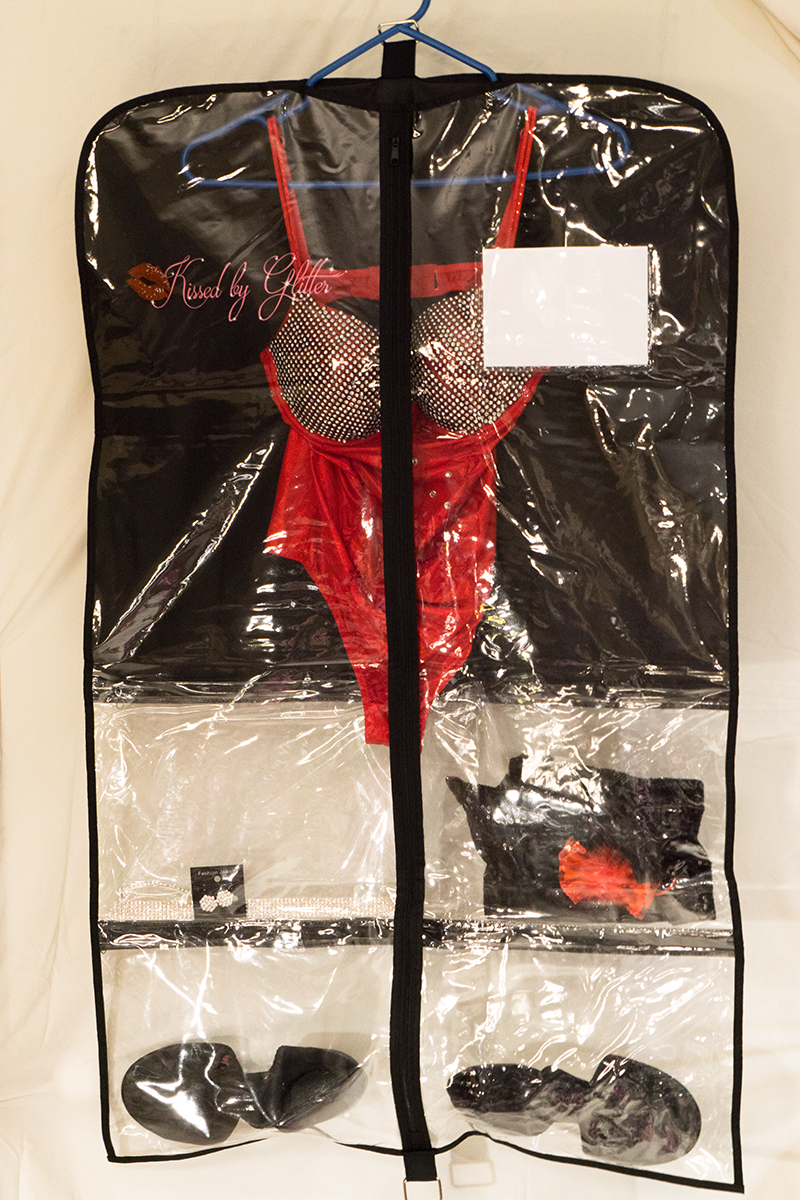 2. Get a good night's sleep and eat well that morning! Bring healthy snacks and lots of water with you. Protein and fiber-packed snacks will provide you with energy that lasts. Sugary snacks and drinks will cause you to crash so choose wisely. Having a few healthy options with you will prevent the urge to buy unhealthy options when you're hungry.
3. Bring extras! Of everything! Check the return policy of your local dance store but it is often better to have extras on hand than to be scrambling in a city or town you don't know to find what you're missing. Often dance stores will have a return policy that allows you to return unopened items like dance tights and jewelry. If you don't need them at the competition, return them when you get back home. Better to be safe than sorry.
4. Stay calm and trust your dance teachers! They have likely done this before and may have more experience than you. Your teachers have selected music that suits you, choreographed a routine on your behalf, rehearsed you to ensure you are as prepared as possible, they have picked costumes that are both appropriate for you and the music, they have given instructions on hair, makeup, shoes and tights because they know what judges expect. If you have a question or concern about your dancer, talk to their dance teacher first. It is always better to start here rather than to make assumptions or start gossiping.
5. Organize it! Use the amazing bags and tools on the dance market today to get organized, give everything a place, and keep dance routine costumes and accessories together. The costume rolling bags, clear garment bags with pockets, and hair and makeups accessory boxes and cases are ideal for keeping things visible, organized and easy to find. Wasting time searching for an earring can use precious warm up time and cause stress. Avoid this by starting organized and ready to go on stage!
6. Enjoy the competition or event! Believe it or not, you're there to have fun, perform, enjoy, get experience, grow as a dancer, get constructive criticism to make improvements and shine. Take the time to politely watch other dancers, both from your studio and from other competing dance studios. Keep a positive attitude and cheer everyone on. Every dancer has worked hard to be there and may have their own challenges or insecurities to overcome. Be the dancer that is supportive and kind to all and it will be returned to you. Build each other up instead of tearing each other down!
7. Keep it all glued together! (or sewn) Don't forget body glue, double sided tape, fabric glue and/or a stitch kit with a needle and thread to make any last minute, stay-in-place, touch ups to costumes. There is nothing worse than a wardrobe malfunction when you are dancing your heart out. Small repairs are often easier to do than you think and they can prevent a costume disaster.
8. Remember to smile and be positive! Be proud of yourself and smile at the whole audience. Judges know the difference between a genuine joy of dancing and performing and the fake show smile that often takes over and is directed only at them. Practice smiling at yourself in the mirror while rehearsing. It will become second nature if you rehearse with a smile. Be positive and kind to yourself. We are often our own worst critics but no matter what the outcome, keep a positive attitude towards yourself and your efforts.
9. Warm up! Take the time to properly warm up your muscles and joints. Injury usually happens when cold muscles are pushed to do things they are not warmed up to do. Spend the time to get those legs, hips and ankles well warm before you perform. To keep ankles and hips warm, you can use warm up booties, legwarmers, wrap sweaters and garbage bag pants to keep warmth in!
10. Listen to feedback and learn from it! We can all improve and get better at everything we do. Always look at comments with an open heart and as an opportunity to improve.